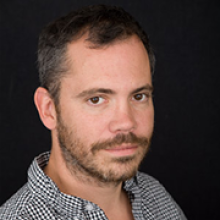 George Rockett
CEO & Co-Founder at DatacenterDynamics
George is CEO and co-founder DatacenterDynamics, the globally renowned specialist media and conference publisher. Having been at the heart of the data center market for the past 12 years, he is a regular industry commentator speaking at events globally and writing in varied media sources.
George's ability to view things continually from a fresh perspective and to join the dots between the various disciplines that converge on the data centre market are hallmarks of DCDs success as an organisation. DatacenterDynamics considers itself much more than just a B2B media provider which is highlighted by the number of long-term relationships that have been forged internationally with end-users, vendors and consultants alike.
At DCProfessional he is responsible for leveraging these existing relationships and forging new ones whilst steering the marketing of our educational services.